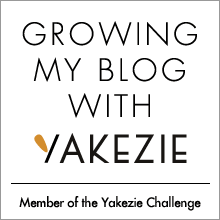 I've got to admit that I'm addicted to a particularly potent emotion called ambition.  I crossed the finish line of a long and grueling endurance challenge this weekend, and a number of feelings hit me all at once.  Triumph, exhaustion, and relief, but most of all ambition!  I couldn't help but wonder what challenge I'd take on next.
It's a little weird that I have a tough time just sitting still and enjoying an accomplishment, but I've always been that way.  I'm always thinking about what I can accomplish next, and I've realized that my constant struggle for self improvement is what makes me really happy
.  It's actually the quest for self betterment that's fulfilling, not necessarily the reward…
Speaking of accomplishments, I get to cross off two items from my Goals List with this post!  Isn't that bananas!
Publish 100 Posts – I think a large chunk of success can be attributed to just sticking with it.  The 100th post is an arbitrary milestone, but I now feel like I understand the basics of blogging.  I wonder what I'll learn throughout the next 100 posts.
Complete the Yakezie Challenge - If you're unfamiliar with the Yakezie network, it's a group of bloggers who help each other grow their blogs and get better at writing.  To learn more about it, check out my post about starting the challenge, or the ground rules for entering.  I'd definitely recommend it.
More On The Yakezie Challenge
When I started blogging about 5 months ago, I really had no clue what I was doing (I still don't).  I didn't even know what terms like HTML and SEO meant, and I thought that Yakezie was a mafia (a PF mafia…).  But now I know differently.  It's a group of supportive, kind, incredibly intelligent, and entrepreneurial folks you'll LOVE once you get to know.  It's all about helping each other improve, which is a powerful idea.
I started Cash Rebel back in October 2012, but I didn't really have a goal or a purpose until I joined the Yakezie challenge on February 7th, 2013.  At that time, my Alexa ranking (a measure of website popularity) was up at 2,086,543 (lower is better
).  As of the writing of this post, I'm sitting at 198,006.  Check out the graph I made of my Alexa ranking over time (credit for the tracking idea goes to Emily at EvolvingPF).
The Yakezie Challenge is a right of passage through which every member of the network must pass.  There's a lot of collective wisdom in the forums, and other bloggers will help you out whenever you've got an issue, but I think the most powerful aspect of the challenge is that it gives you a frame of reference.  You've got an achievable target to hit (Alexa 200,000) within a reasonable time frame (6 months).
Most new bloggers (myself included) don't know what good looks like.  Without a clear mid-term goal, no one's going to stick with blogging because there's not a ton of instant gratification to it at the beginning.  Unless you're a prodigy, you aren't going to make much money blogging, so it's really all about building a community of bloggers and readers, and striving for self improvement.  Getting exposed to other prominent bloggers helped show me what I should be aiming for.
So What's Next
Don't get me wrong, completing the challenge is an awesome feeling.  But it's kind of the same feeling when you go from being a macho, know-it-all high school senior to being a scared shit-less college freshman.  I definitely don't feel like a "legit" blogger yet, but I suppose that will come with time.  For now it's just fun to interact with the bloggers I admire and learn from them.
I'm not going to issue my next challenge to hit Alexa 100,000 in 6 months or anything today.  That might happen later, but for now I think I'll focus on a few aspects of blogging that I'd like to improve on.
Guest Posting – I've only done one guest post so far.  I really enjoyed doing it and it was a great way to interact with another super smart blogger, but it takes a lot of energy because I want to make sure I'm publishing my best content.  I'll try to reach out to more bloggers in the coming months, and if you'd be interested in posting here, or having me guest post on your site, let me know!
Getting Ahead On Posting – I typically write my posts a day or two ahead of time.  If I get really busy, I'll probably just not end up posting for a few days.  I'd like to get about 4 or 5 posts ahead so I don't feel like I have to force myself to pump out content when it's not ready.
Figuring out SEO - For those of you who don't know, SEO stands for Search Engine Optimization.  Apparently it's a big deal in the blogging world.  Most major bloggers get the majority of their website traffic through search engines, so optimizing how those lost souls find your blog is a big deal.  I'm pretty clueless when it comes to SEO, so it's time to sit down and do some research.
What feedback do you have?  Are there any topics you'd like to hear more about?  Is there anything I've written that you think is particularly dumb?